The Super Hero Show
You Vote On the Killer!

Usually, at the end of each show, the Mystery Theatre audience members will individually guess who the killer is, with a winner being selected from those who guessed the true murderer.
This time the audience will decide who the killer is. At the end of the evening, the audience will vote on it, via secret ballots. The top vote-getter will be declared the guilty party and the audience member with the best explanation of means and motive will win the prize. This means audiences will see one of four possible endings on any given night!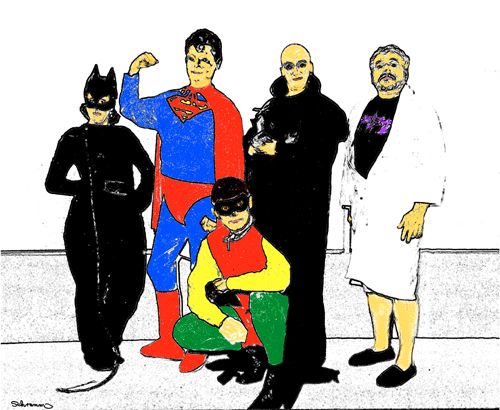 The Black and White Facts
| Fun Facts in Color | 2006 Cast
---
Home
| Now Playing! | Our Next Production | Frequently Asked Questions
Mystery History| Mystery Weekends | Shows Linked by Title and by Type | Whodunnit?
Booking Information | About the Actors | Directions to Our Venues | Links | Email Us
Private Parties Call: 304-242-7828
Last updated: June 22, 2006