Narrator Odd Sterling is terrified of fairy tales.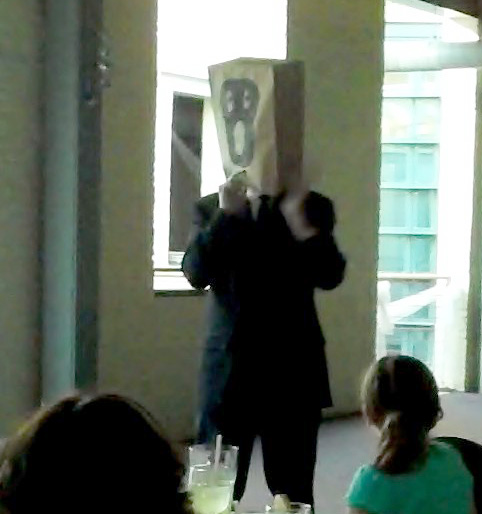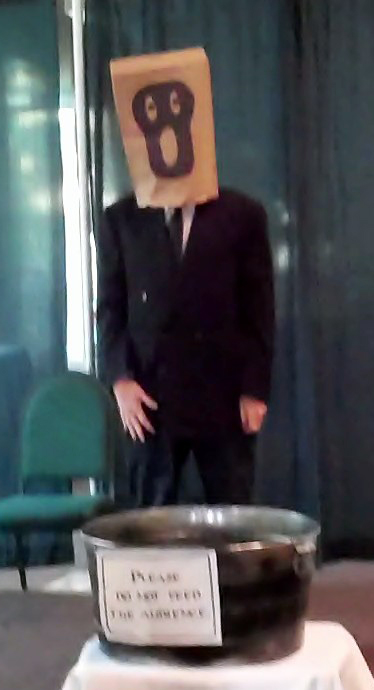 He's also afraid of Little Red.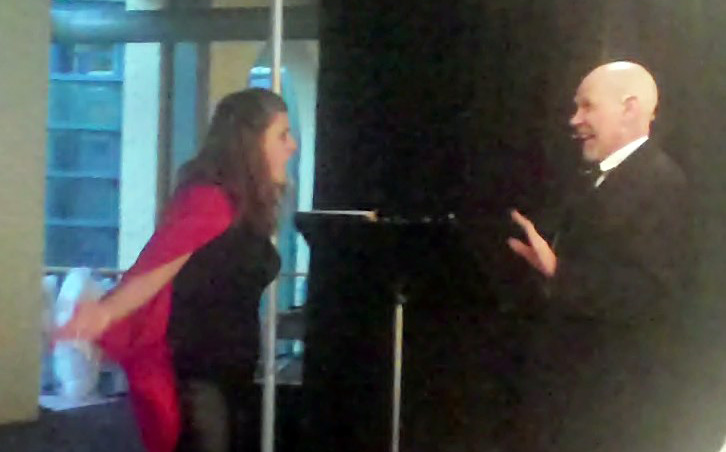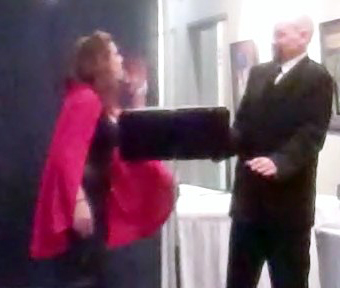 The king is really a frog with a spell cast upon him.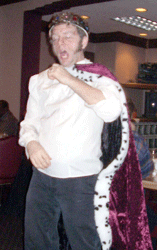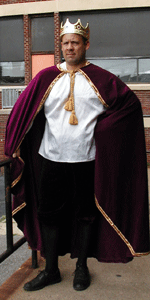 The king tries to kill Gramdma when he finds that she is the wicked old witch.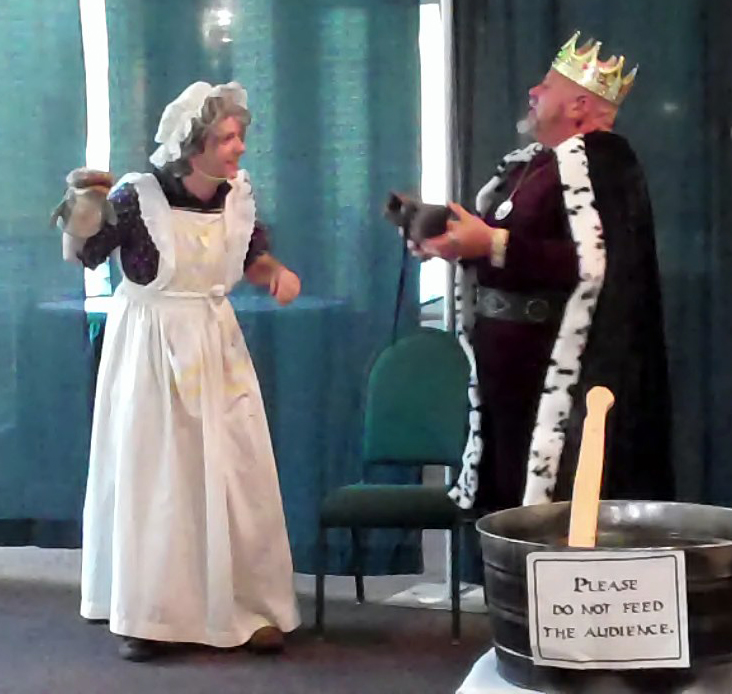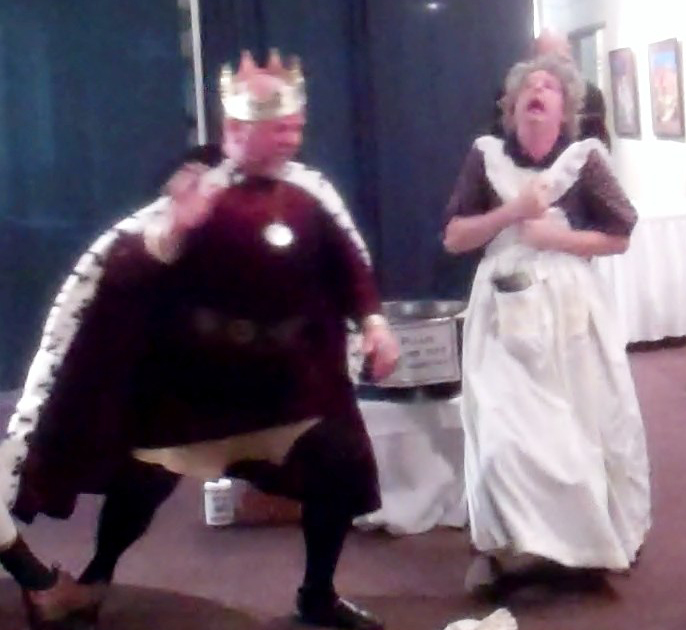 Yes, Grandma is really a witch and her grandaughter is really something that rhymes with the same word.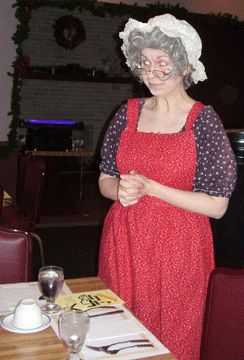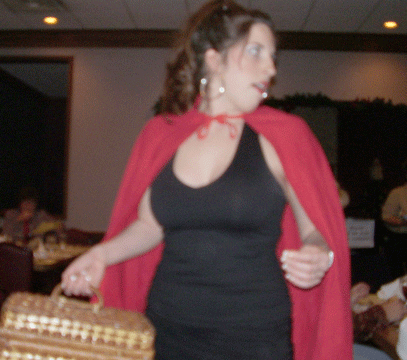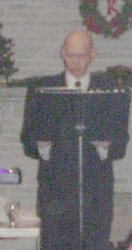 Grandma calls Little Red for help - hoping she will lure a wolf to the house.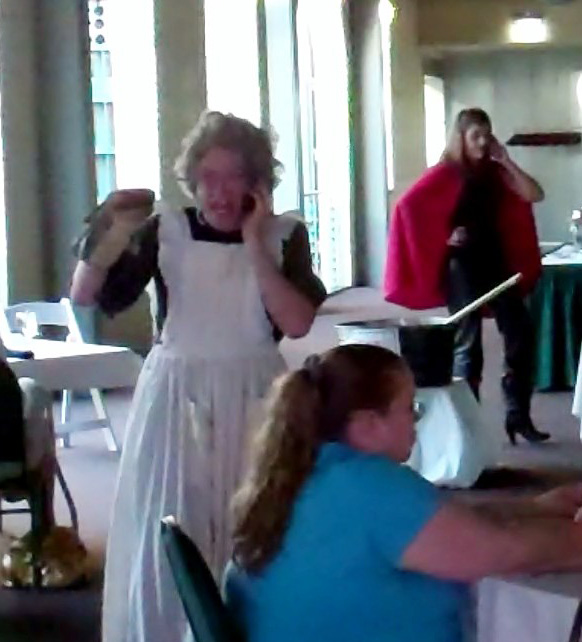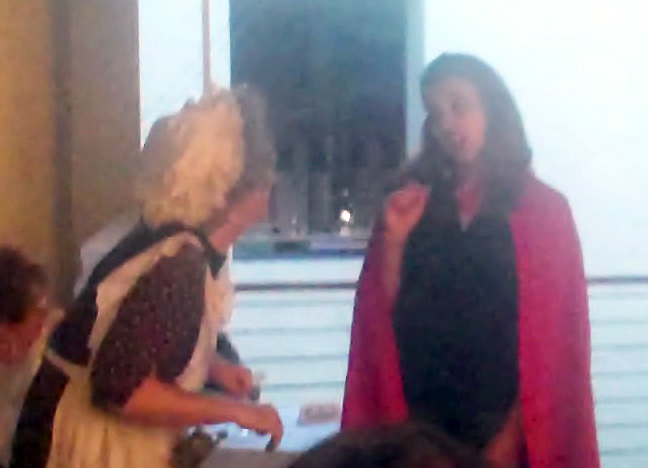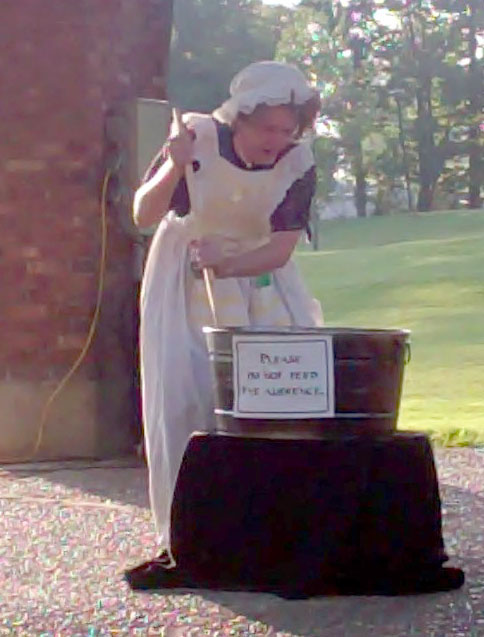 Little Red runs a delivery service called "Red X,"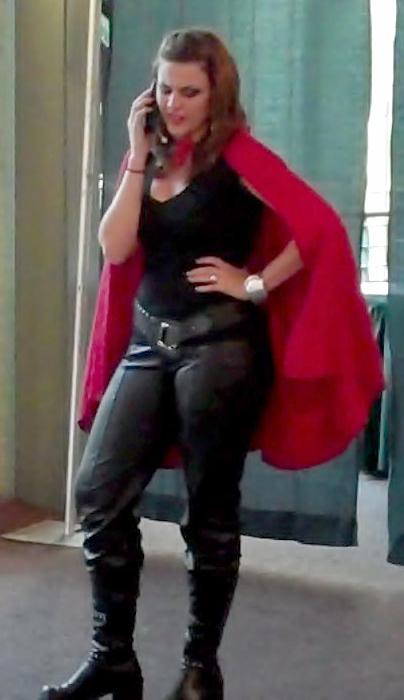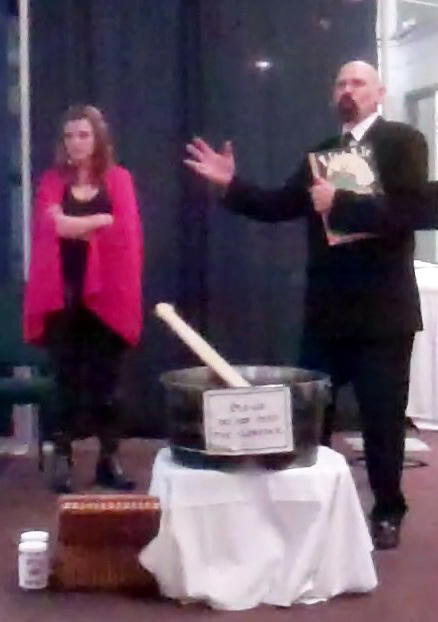 Below: Big Bad Wolf, Jr. confronts the King as Odd Sterling looks on.
Grandma and her faithful oven mitt, Lucifer, prepare dinner for the guests.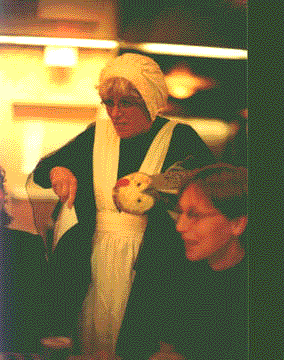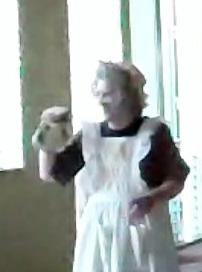 Grandma in action.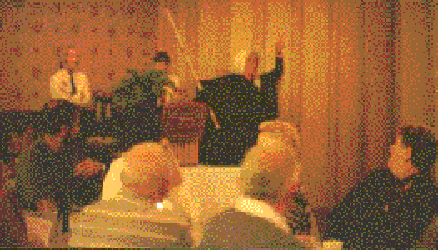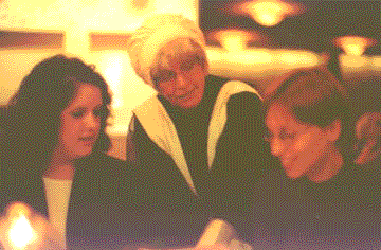 Big Bad Wolf, Jr. is not the mean nasty wolf his father was.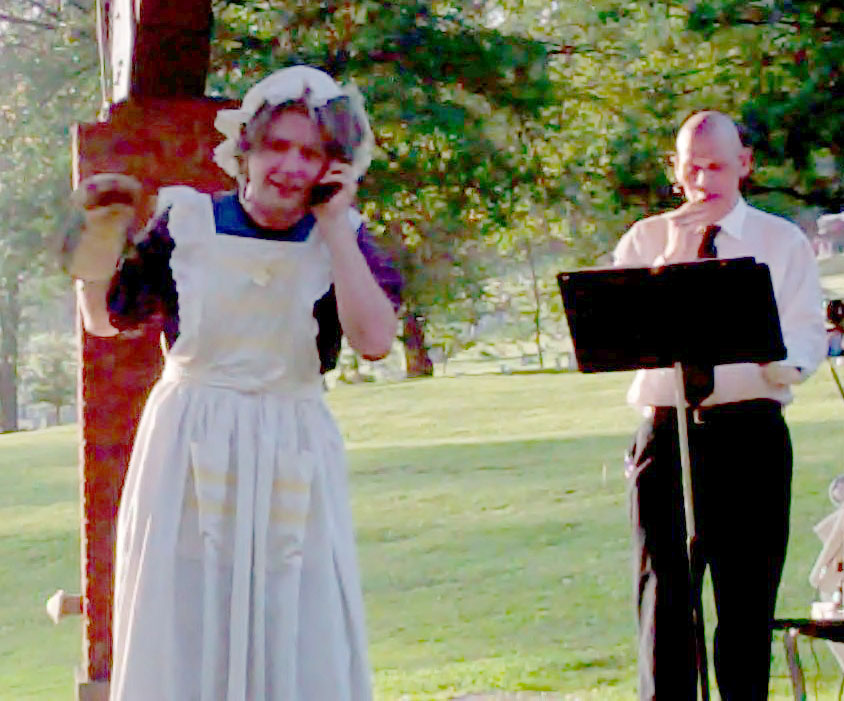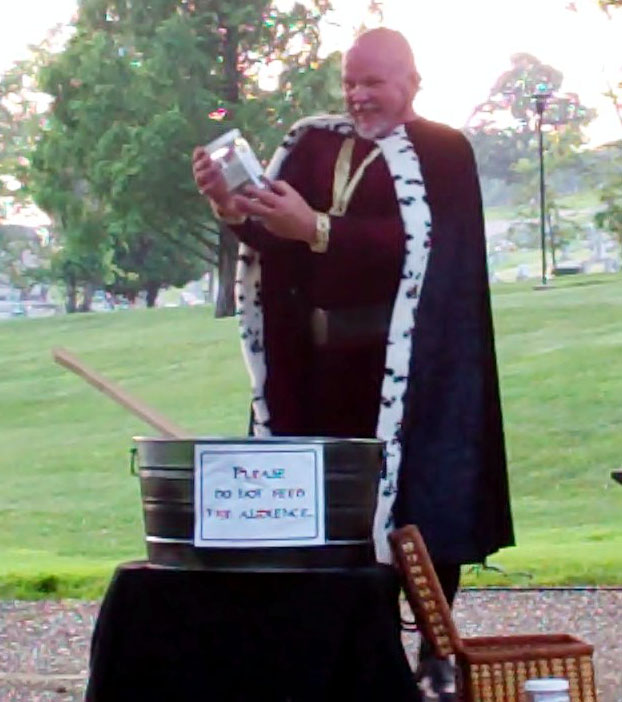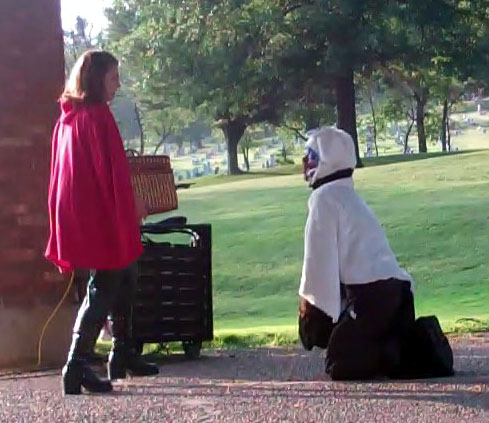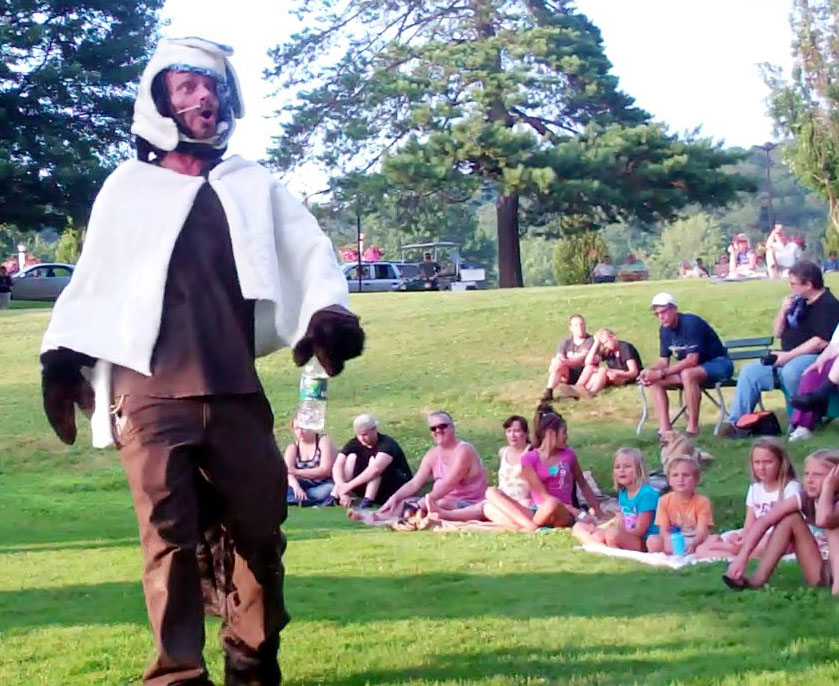 Little Red is not fooled by a wolf in sheep's clothing.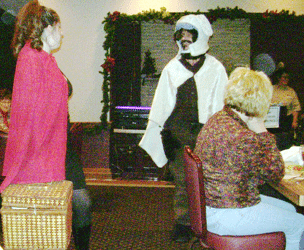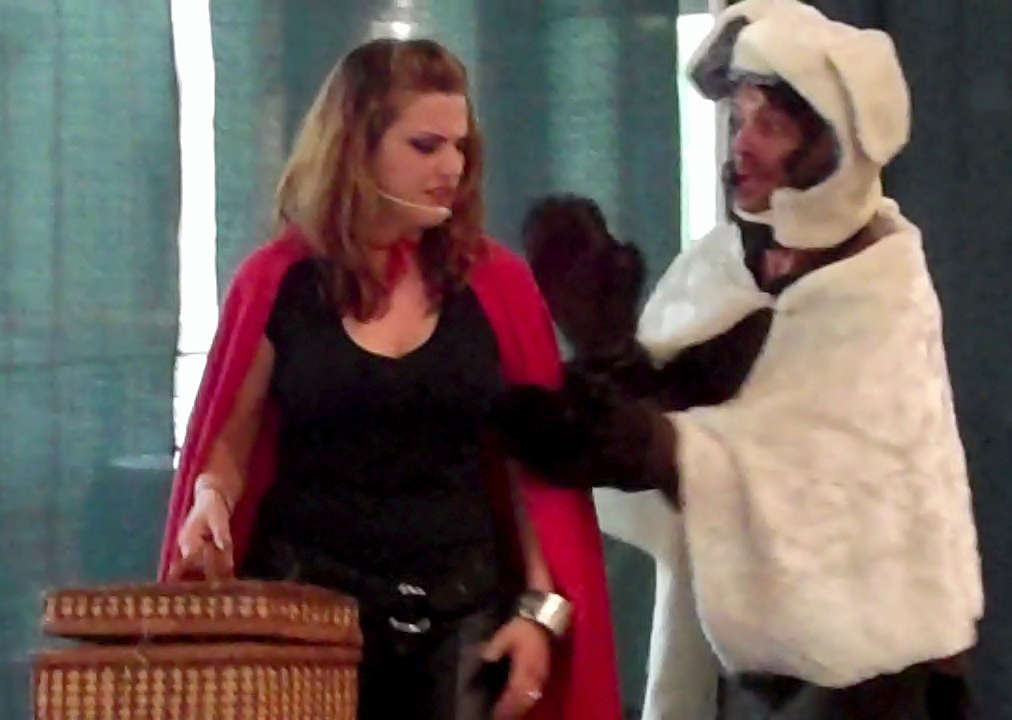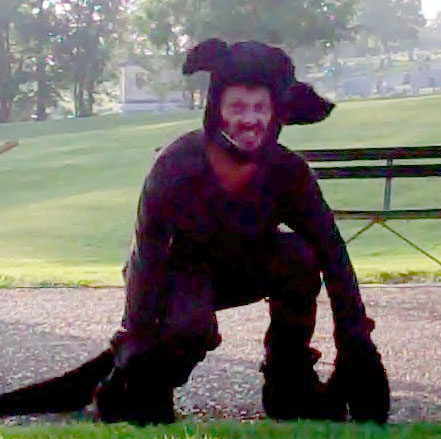 Grandma rocks!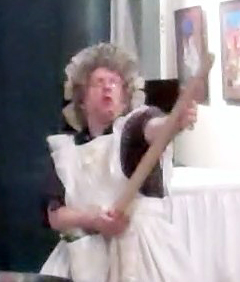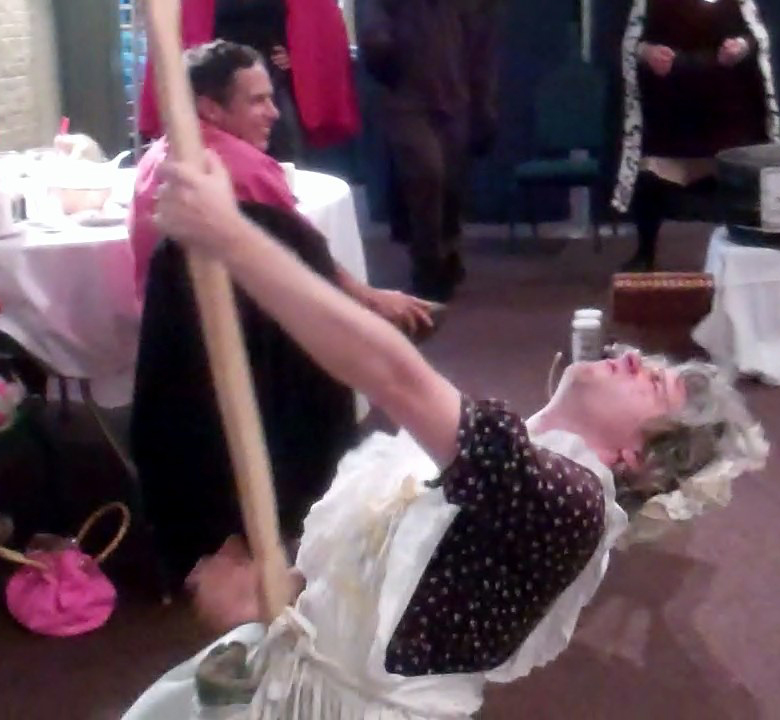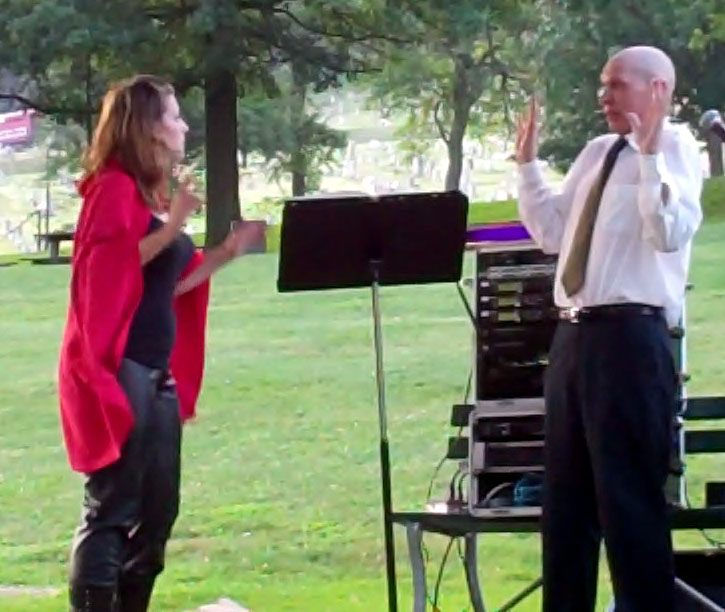 Goldilocks taunts the wolf about the Three Little Pigs incident.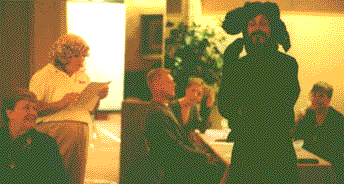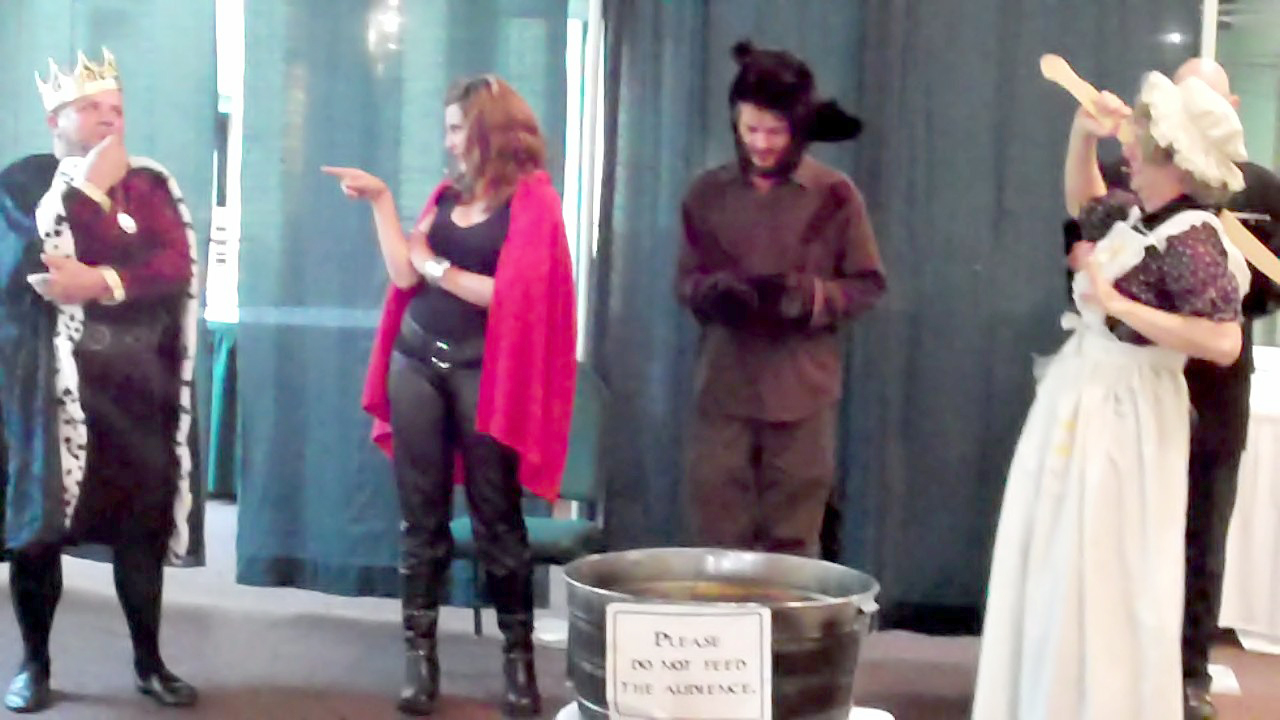 Grandma consults with her magic mirror.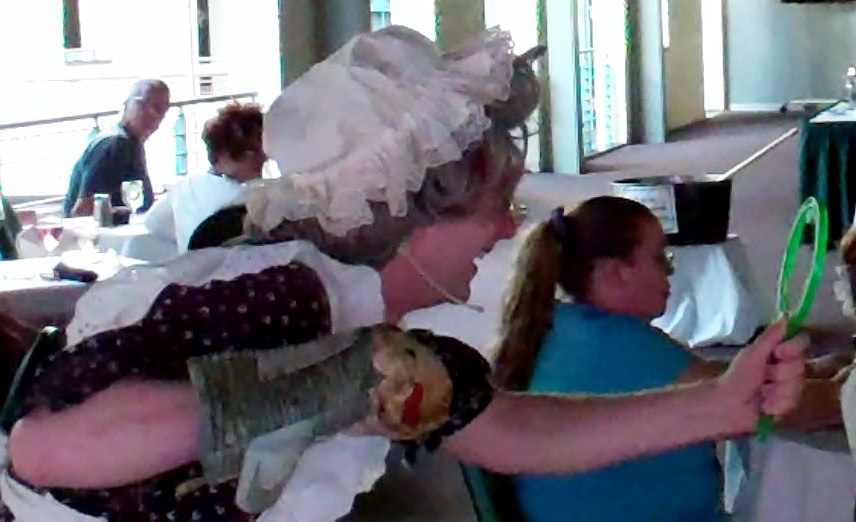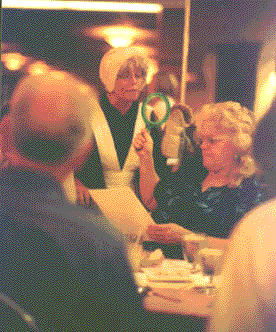 The Wolf tastes the brew - unknowing that Grandma wants him as an ingredient!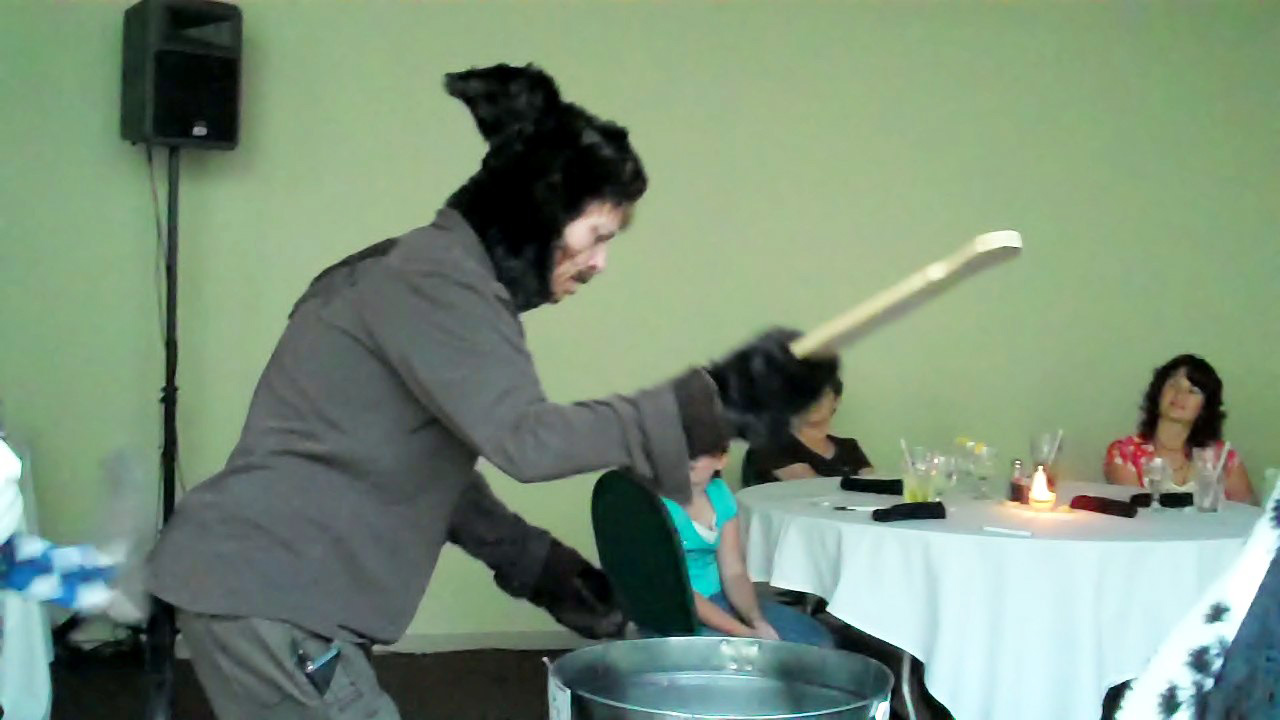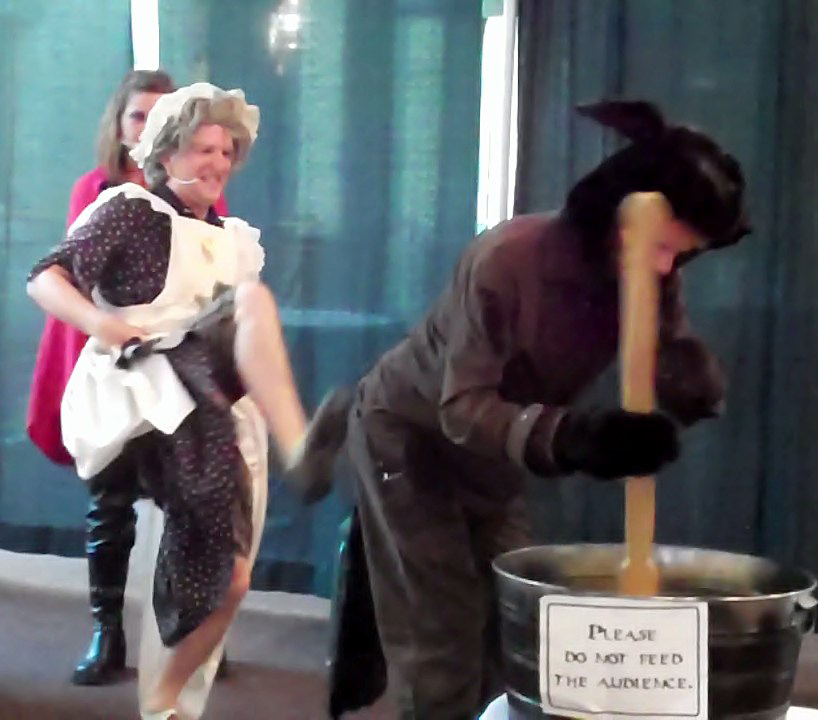 Everyone has ideas about how to improve the witch's brew.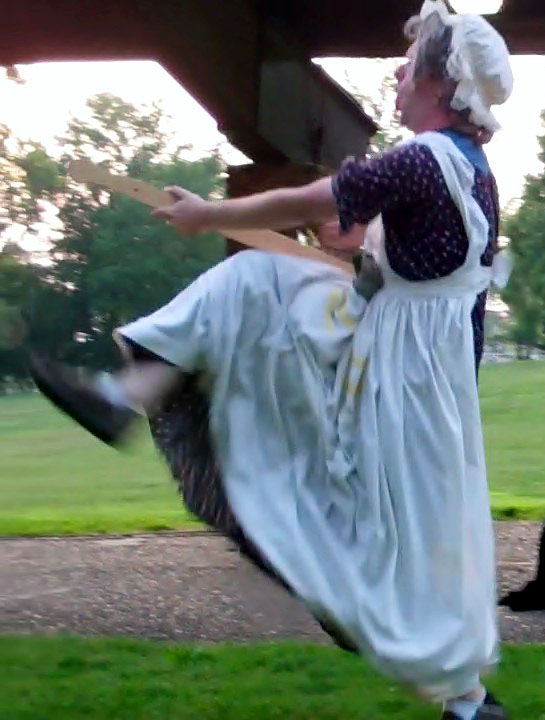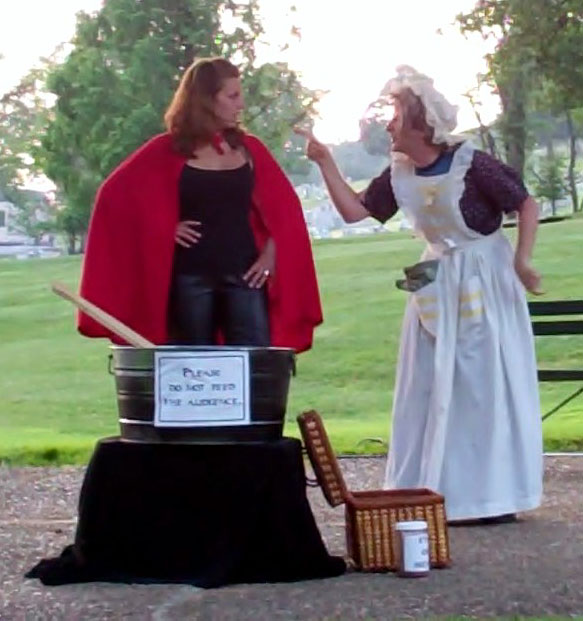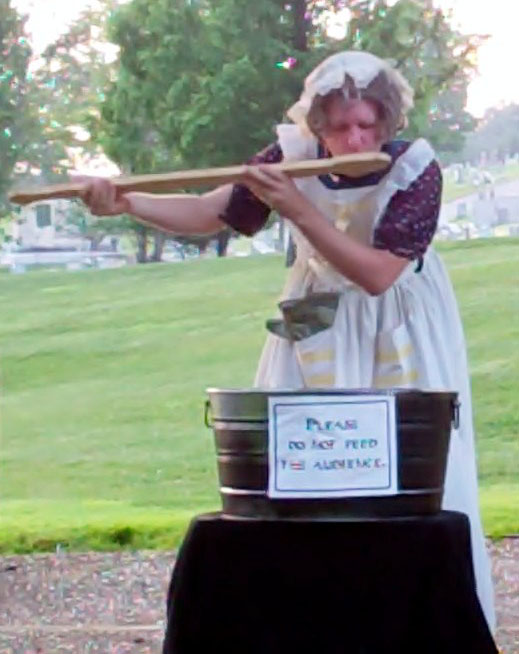 Big Bad Wolf, Jr. loves it when women speak French!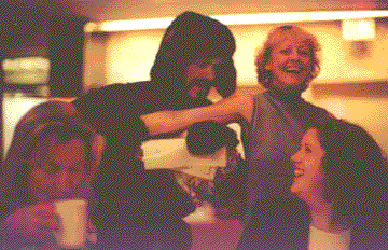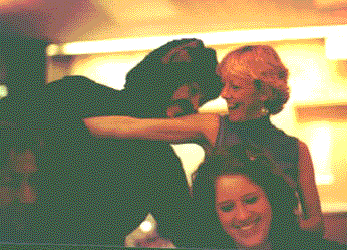 Granny is a wicked old witch. You can tell, because she smokes! Bad Granny!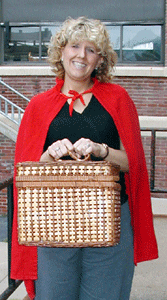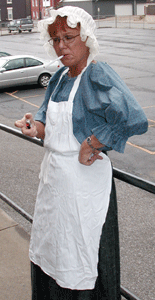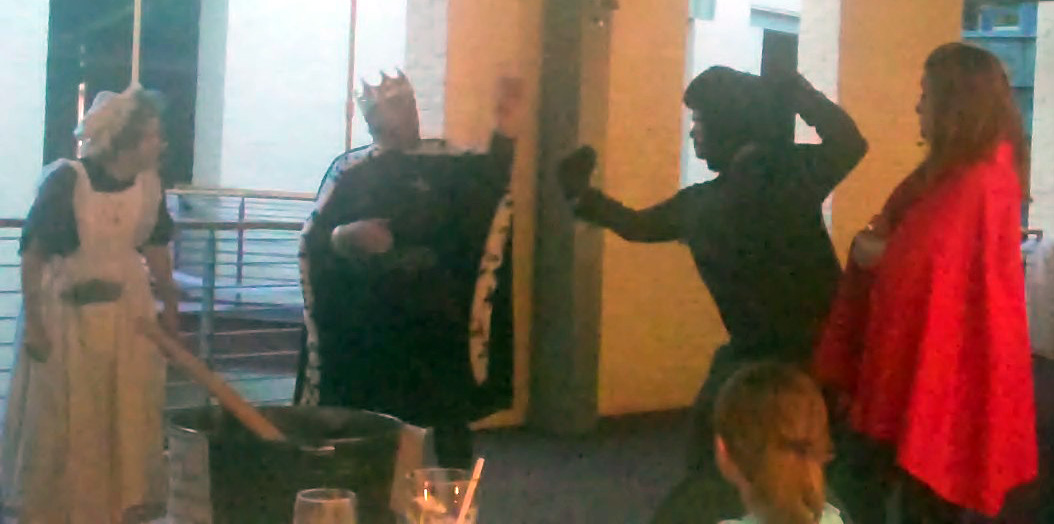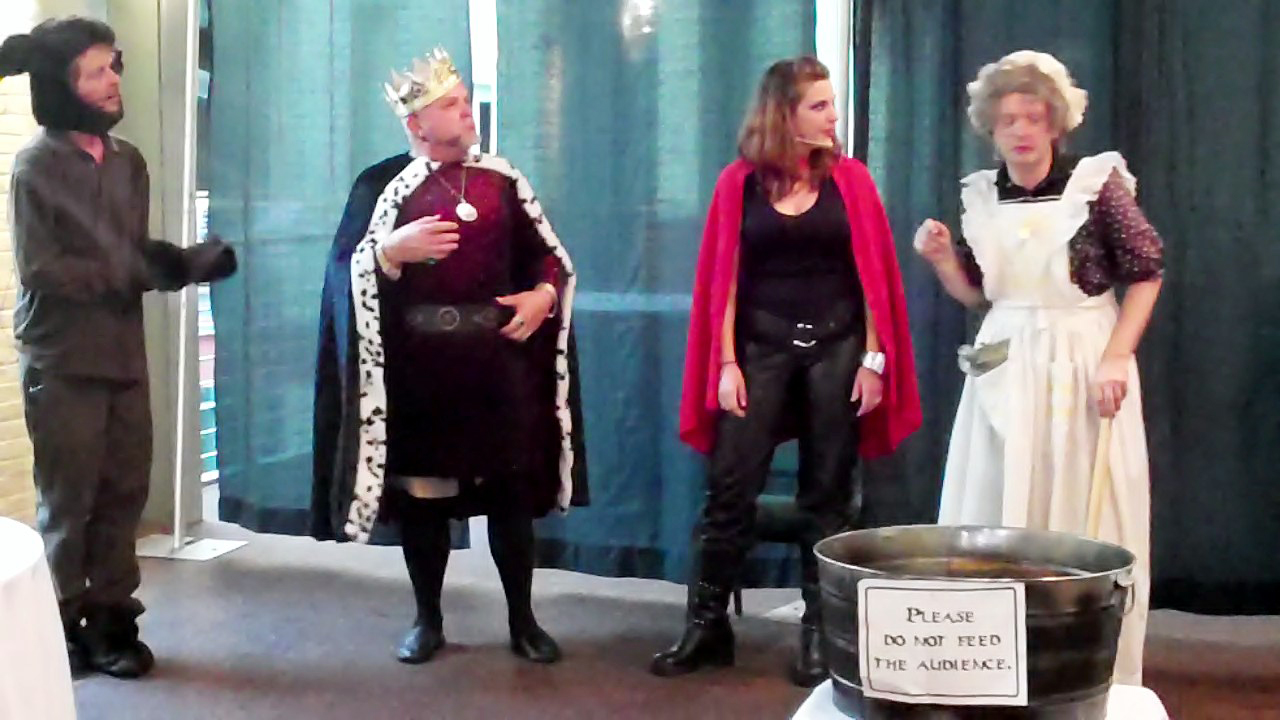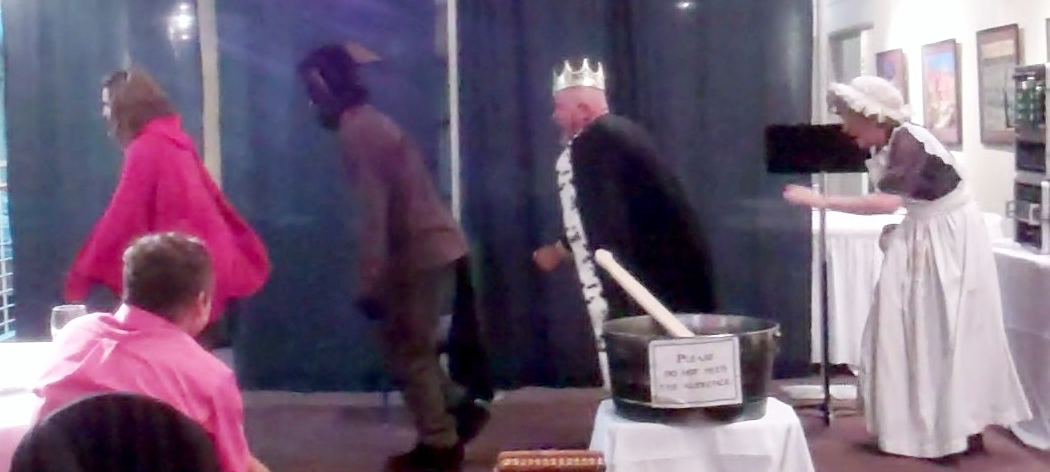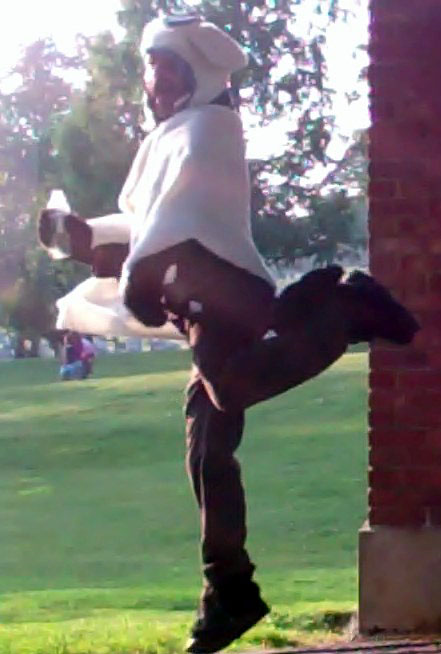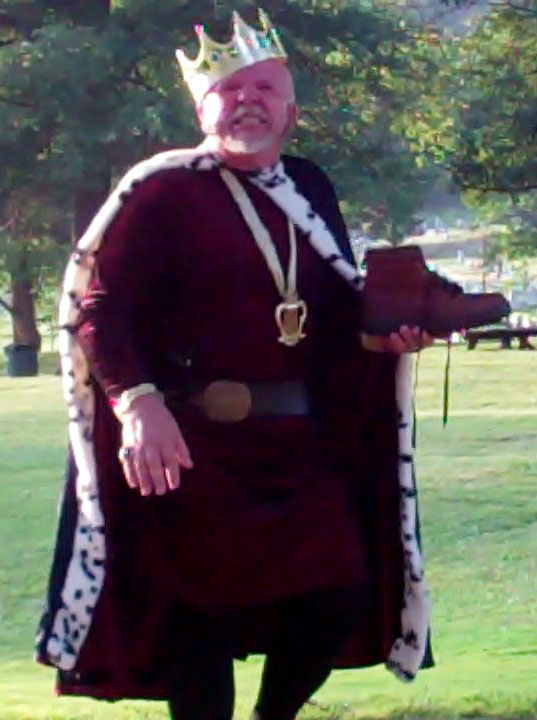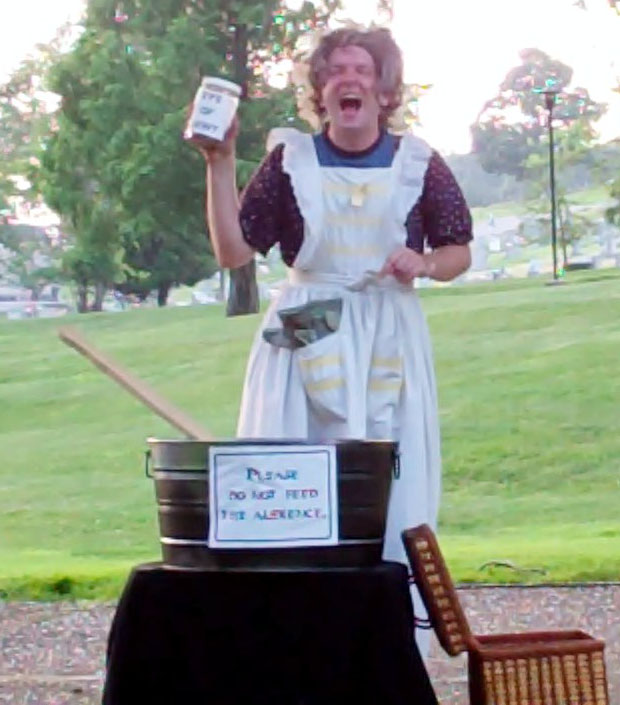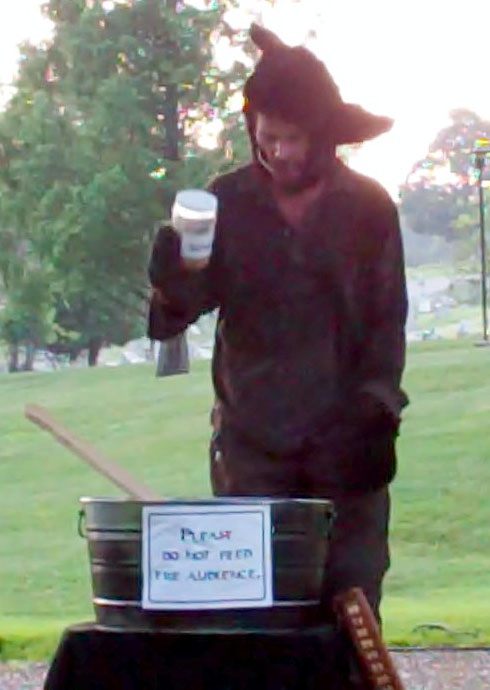 Extended highlights:

Original CrimeXXXThe CharactersXXXAudience ShotsXXXOriginal Crime CastX
Last updated: February 4, 2012