Inside Tales from the Script
Congressman Beauregard "Foghorn" Jackson IV is desperate to get national attention to clinch his re-election, which will assure that his love life won't be restricted to his wife.
Rankenstein Monster star Boris Kissoff has been working at the Actor's Studio with a lot of other actors he is sure will never amount to anything - James Dean, Marlon Brando and Wally Cox.
Woofman star Ron Cheyney Jr. has been touring the County Fair circuit lately. He placed Best in Show twice.
Dragula star Bella Lagrossi was once fired as spokesman for the Red Cross for "drinking the donations."
Miss Thistlewhistle got her job with Congressman Jackson when she told him she wanted to work in Washington to "service her countrymen."
Boris sings about the previous Vampira.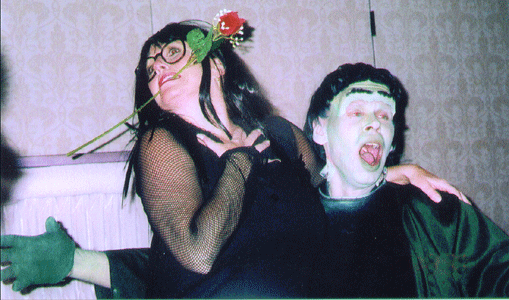 Who are the real monsters? The actors or the politician?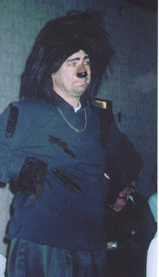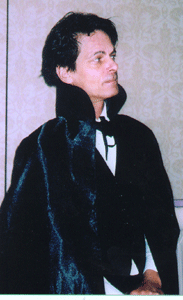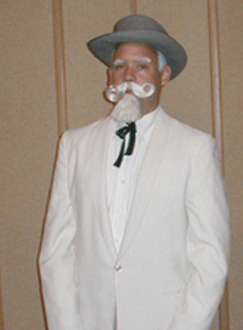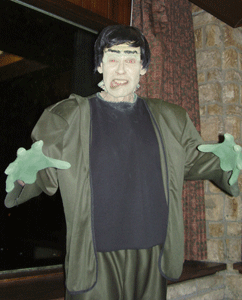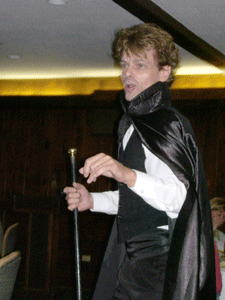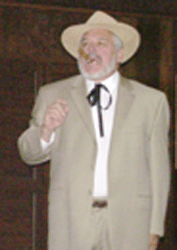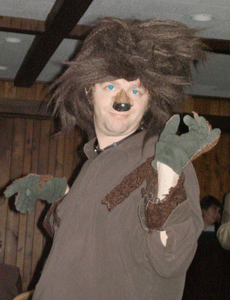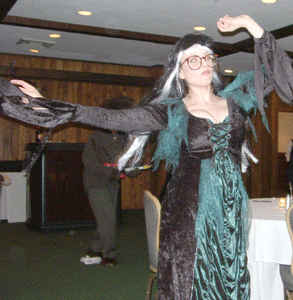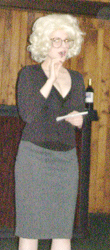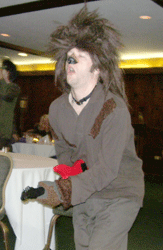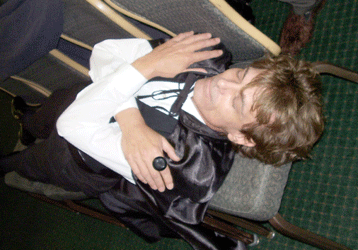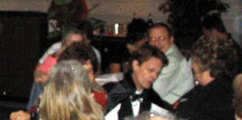 A climactic scene in the story.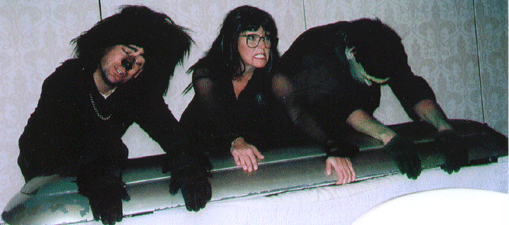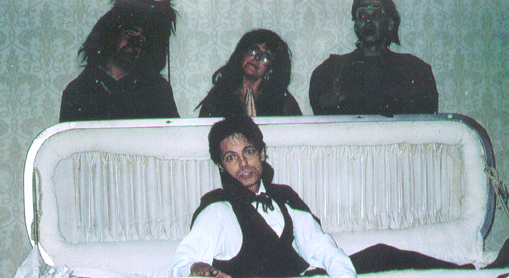 ---
Home
| Now Playing! | Our Next Production | Frequently Asked Questions
Mystery History| Mystery Weekends | Shows Linked by Title and by Type | Whodunnit?
Booking Information | About the Actors | Directions to Our Venues | Links | Email Us
Private Parties Call: 304-242-7828
Last updated: October 21, 2007