Republished from WLSC page
West Liberty State College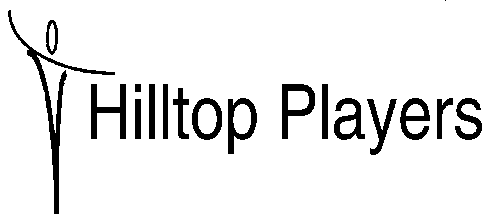 Earlier This Season
October 31 - November 11, 2001
The Rocky Horror Show
by Richard O'Brien
Best known as a cult motion picture, the rock and roll science fiction/monster musical began as a stage show and has recently enjoyed a Tony-winning revival on Broadway. In it, Dr. Frank N. Furter corrupts the innocence of a young couple while revealing his newest creation: a man! The show opens at midnight on Halloween (October 31/November 1) and continues at 8 pm on November 1-3 and 8-10, with a 3 p.m. matinee set for November 11.
Come prepared for partici - pation!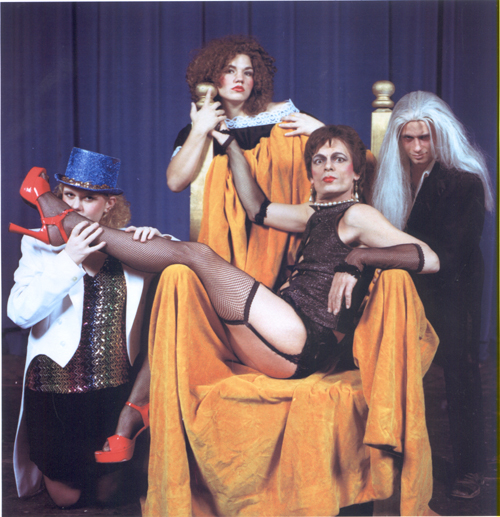 Left to Right: Krystal Bleifus (Columbia), Lori Taylor (Magenta), Butch Maxwell (Frank N. Furter) and Patrick LeMasters (Riff Raff.)
"The Rocky Horror Show" cast also features Justin McConnaughy as Brad, Tracey Allison as Janet, Daniel Viderman as the narrator, Jose Caban as Rocky, Bill Clough as Eddie and Dr. Scott and as the phantoms are Sarah Groux, Chelsey Keding, Carrie Lewis, William Meeks and Gretchen Schneider.

---
Home | Now Playing! | Our Next Production | Frequently Asked Questions
Mystery History| Mystery Weekends | Shows Linked by Title and by Type | Whodunnit?
Booking Information | About the Actors | Directions to Our Venues | Links | Email Us
Private Parties Call: 304-242-7828
Email Here!
Last updated: May 26, 2006